Employer heading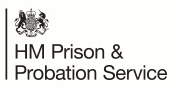 Address
We carry out sentences given by the courts, in custody and the community, and rehabilitate people in our care through education and employment.
HMPPS is an executive agency, sponsored by the Ministry of Justice, supported by 2 agencies and public bodies.
HMPPS presently has no vacancies listed in our database.