Employer heading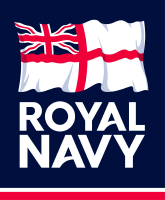 Address
Located in the southern slopes of Epsom Downs and the one time home of The First Baron Cunliffe - formerly Govenor of the Bank of England and Chairman of the London and North Eastern Railway Company. Headley Court was purchased by the Institute of Chartered Auctioneers and Estate Agents who presented the estate to The Royal Air Force thro' the Air Ministry in 1946 to commemorate the Battle of Britain. During the war years Headley Court was the headquaters of The First Canadian Army firstly under General McNaughton and later under General Crerar. Soon after the war it became the rehabilitation centre for pilots and aircrew who had been injured during the war. Its role has changed somewhat and it is now functional to all three services in the rehibilitation of serving personnel who are undergoing recovery from injury or illness.
DMRC is undergoing further changes to ensure that rehabilitation is carried out earlier in the treatment cycle. Treatment of amputees and polytrauma patients are now a major part of the DRMC contribution to military healthcare.
web site May 2013
Ministry of Defence - MOD presently has no vacancies listed in our database.