Employer heading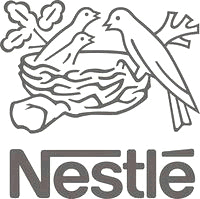 Address

Nestlé UK Ltd
Head Office
St. Georges House
Croydon
Surrey
CR9 1NR

Telephone number

020 8686 3333

Website
A subsidiary of Nestlé SA, the world's leading nutrition, health and wellness company www.nestle.com.
We are a major player within the UK and Irish food industry employing 7,000 employees across the 19 sites of all our businesss.
We are proud to produce some of Britain's best loved brands such as Kit Kat, Nescafé, Smarties, Buxton, Go Cat and Shreddies.
Around 95% of UK households consume our brands and more than two billion Nestlé products are sold in the UK every year.
We are one of the UK and Ireland's food industry's major exporters, exporting in excess of £260m worth of products every year to over 50 countries around the world.
website November 2011
Nestle UK Ltd presently has no vacancies listed in our database.