Teitl cyflogwr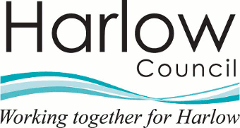 Cyfeiriad

Gwefan
Harlow Council is a District Council that provides services such as refuse and recycling collection, housing, environmental health, electoral registration, planning and building control, parks and leisure.
Harlow has 33 Councillors, three for each of the eleven wards. One third of the Council is re-elected every year, with the exception of years in which County Council elections take place. Harlow Council has a Labour administration. More information on the current political make-up of Harlow Council
Harlow Council is committed to the principles of equality of opportunity, fairness and equality for all, both in the services that it provides to the community and in its role as an employer. We believe this can be better achieved by a workforce that values and reflects diversity. We have a diverse and dedicated workforce with a broad spectrum of skills. We regularly recruit to fill a wide range of vacancies including permanent, fixed term, casual, full and part-time roles including apprenticeships. As an organisation we provide excellent training and development and have a wide range of benefits for staff such as a childcare voucher scheme and Career Average Revalued Earnings (CARE) Pension Scheme. We follow safer recruitment procedures and expect all staff regardless of their role to show a commitment to safeguarding children, young people and vulnerable adults.
Nid oes gan Harlow Council swyddi gwag wedi'u rhestr ar ein cronfa ddata ar hyn o bryd.