Teitl cyflogwr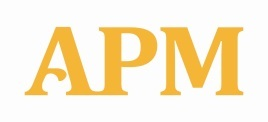 Cyfeiriad
APM is an international human services organisation
APM (Advanced Personnel Management) is a leading international human services organisation delivering employment, injury management/vocational rehabilitation, assessment, allied health intervention and community care (aged care and disability care) services. APM delivers these services from 400-plus locations in the UK, Australia and New Zealand. Each year, APM assists more than 70,000 people.
APM helps people to return to work, no matter what their circumstances. We help people who are unemployed, people with a disability or people who are injured into meaningful employment.
APM's team strives to continually produce outstanding results for our clients which in turn helps to contain the social and economic costs of injury, disability and health conditions to the community.
APM delivers contracts on behalf of the UK Government and also holds a number of sub-contracts with prime providers in the UK.
Services that APM delivers in the UK include employment services, assessment services, services for young people and health care services.
Nid oes gan APM swyddi gwag wedi'u rhestr ar ein cronfa ddata ar hyn o bryd.