Employer heading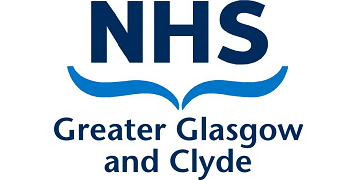 Address

Trust Headquarters
300 Balgrayhill Road
Glasgow
Strathclyde
G21 3UR

Website
ABOUT NHS GREATER GLASGOW AND CLYDE & ITS SERVICES
NHSGG&C is the largest organisation of its kind in Scotland, providing a range of care and treatment to meet the healthcare needs of the Greater Glasgow and Clyde Health Board Area.
ACUTE SERVICES
NHS hospitals in NGHGSS&C provide acute and specialist services, treating conditions which normally cannot be dealt with by primary care specialists.
In NHSGGC Acute Services are provided from the following Hospitals
Beatson Oncology Centre
Gartnavel General
Glasgow Royal Infirmary
Inverclyde Royal Hospital
Princess Royal Maternity
Queen Mother's Hospital
Royal Alexandra Hospital
Royal Hospital for Sick Children (Yorkhill)
Southern General Hospital
Stobhill Hospital
Vale of Leven District General Hospital
Victoria Infirmary
Western Infirmary
The Vale of Leven Hospital in Alexandria provides core services including General Medicine, Surgery, Women's Health, including Maternity Services and Orthopaedics to the area ranging from Old Kilpatrick in the south, to Arrochar in the North, West to the Kilcreggan peninsula and East to the Stirling boundary within a mix of urban and rural areas. Stobhill Hospital, located in north of Glasgow city, provides a range of acute medical and surgical services to the population of North Glasgow and part of East Dunbartonshire, The Glasgow Royal Infirmary, in the east of Glasgow city, provides a wide range of services and includes The Princess Royal Maternity and The Jubilee Building providing an Accident & Emergency Department, The site also houses a Coronary Care Unit, an Acute Medical Receiving Unit, an Orthopaedic Surgery inpatient unit and the world renowned Canniesburn Plastic Surgery & Burns Unit. In the west of Glasgow city we have Yorkhill Hospital, which includes the Royal Hospital for sick children, The Western Infirmary, housing most of the acute emergency and receiving functions serving the west of the city and Beatson Oncology Centre - Scotland's largest cancer centre, and Gartnavel General Hospital, where a broad range of medical and surgical sub-specialities are provided including the Glasgow Homoeopathic Hospital, and the ophthalmology department. In the south of the city we have The Southern General Hospital and Victoria Infirmary,providing services including Accident and Emergency, Dermatology, ENT, General Medicine, General Surgery, Medicine for the Elderly, Gynaecology, Neonatal Paediatrics, Obstetrics, Ophthalmology, Orthopaedic Surgery, Urology, Physically Disabled Rehabilitation and Continuing Care. The Institute of Neurological Sciences facilities for the West of Scotland. The Queen Elizabeth National Spinal Unit for Scotland provides a spinal injuries service to the whole of Scotland. The Royal Alexandra Hospital in Paisley is a busy district general hospital providing a full range of general hospital and maternity services from a modern facility on a 78-acre site in the town of Paisley. As well as providing healthcare to the people of Renfrewshire, we also provide major trauma and emergency surgical care.
Source trust Web-Site
NHS Greater Glasgow and Clyde presently has no vacancies listed in our database.