Employer heading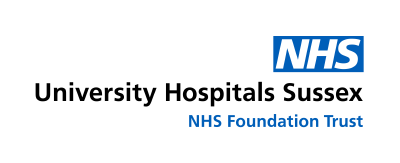 Address

Trust Headquarters
Chief Executive Office, Washtington Suite
Worthing Hospital
Lyndhurst Road
Worthing
West Sussex
BN11 2DH

Telephone number

01903 205111

Website
At UHSussex we're proud to be at the heart of the NHS. As one of the UK's largest acute Trusts, we're a leading example of the excellence, the ambition and the values that have embodied the NHS for over 70 years.
We are a vibrant and inclusive organisation with patient care at our core. Our hard-working, talented and dedicated people work together towards a common goal – to always put our Patient First .  In fact our mission is summed up by our 'where better never stops' motto and no matter the role at UHSussex, you will play a part in driving us forwards and in improving the lives of patients across Sussex.
We treat our patients and staff with the same compassion and empathy we expect for ourselves. We're here for them when they need us, and we go above and beyond to meet their needs. This can be seen in our Wellbeing Programme  for staff which is extensive and designed to support you when you need it - because we know that to look after others we must first look after ourselves.
As a university trust and a leader in healthcare research, we value learning, teaching and training so that we can be the best that we can be. From the moment you start with us and throughout your career we will help you to grow and develop. We hope that in choosing UHSussex you are choosing a long and happy career where you will be able to see the difference you make and feel valued for all that you do.
We look forward to receiving your application and the start of your journey with UHSussex. In the meantime make sure to check out our Patient First  approach that runs through our core as you'll get to know us better through this, our Equality and Diversity Pages which show just why being inclusive is so important to us and how our staff networks help drive change, and our staff wellbeing page that details the many ways in which we invest in your wellbeing.
List jobs with 279 University Hospitals Sussex NHS Foundation Trust in Nursing and Midwifery, Allied Health Professions, Health Science Services, Support Services or all sectors