Employer heading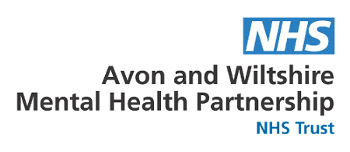 Address

Bath NHS House
Newbridge Hill
Bath
Avon
BA1 3QE

Telephone number

01225 731731

Website
The Avon and Wiltshire Mental Health Partnership took its present form in April 2001 in order to provide specialist mental health services to people across Avon and Wiltshire.

Our multi-professional teams include some people who you might expect:

Psychiatrists
Psychologists
Nurses
Healthcare assistants

However they also include many other people with skills, knowledge and experience to contribute to your individual care and treatment:

Social workers
Mental health workers
Occupational therapists
Arts therapists
Dietitians
Physiotherapists
Psychotherapists
Service-user involvement workers
Community development workers
A carer's caseworker
Medical secretaries
And many more!

Behind the scenes our teams are supported by housekeeping teams, security staff, maintenance teams, personnel staff, recruitment specialist to ensure that we have the right people to address your needs, a childcare co-ordinator, an estates team to make sure our facilities are of a high quality, catering teams, accounting and finance teams, training specialists, clinical governance specialists to make sure that our working practices are the best they can be, a pharmacist, IT professionals, a press and communications team, researchers and more.
The hospitals covered by the Trust include:
Green Lane Hospital, Devizes, Wiltshire, SN10 5DS
Tel: 01380 731200 Beds 60
Hillview Lodge, Royal United Hospital, Combe Park, Bath, Somerset, BA1 3NG
Tel: 01225 428331 Beds 57
St Martins Hospital, Midford Road, Bath, Somerset, BA2 5RP
Tel: 01225 832383 Beds 46
Charter House, Seymour Road, Trowbridge, Wiltshire BA14 8LS
Tel: 01225 774561 Beds 26
Blackberry Hill Hospital, Manor Road, Fishponds, Bristol, BS16 2EW. Tel: 0117 965 6061
Long Fox Unit, Weston General Hospital, Weston Super Mere, Avon BS23 4TQ. Tel: 01934 647084
Donal Early House, Mental Health Unit, Southmead Hospital, Bristol BS10 5NB. Tel: 0117 959 5821
List jobs with Avon and Wiltshire Mental Health Partnership NHS Trust in Nursing and Midwifery, Emergency Services, Allied Health Professions or all sectors