Employer heading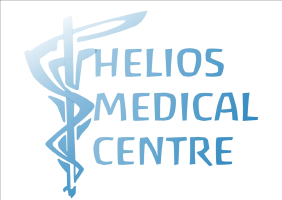 Address

Helios Medical Centre
17 Stoke Hill
Stoke Bishop
Bristol
BS9 1JN

Website
The Helios Trust was set up in 1995 to provide a secure long-term foundationfor an holistic approach to the treatment of illness in response to the futureneeds of the Helios Medical Centre in Bristol. It comprises the Helios Therapy Group and the Helios National Health ServicePractice and is housed in a building provided and maintained by the Trust. TheCentre is one of six in the United Kingdom operating partly within the NHSoffering anthroposophical treatments which combine mainstream and otherremedies as well as a range of therapies specific to the Anthroposophicalapproach. 
The Helios Trust is responsible for the work at the Therapeutic Centre whichlies outside the NHS. Therapies, such as artistic and movement therapies,massage and counselling 
The Helios Medical Centre is a healing community in which doctors, therapists,helpers and patients are partners in promoting good health and responding tothe suffering caused by illness.  
Staff at the Centre work closely with the six other similar practices indifferent parts of the country.  The work of these practices has beenevaluated by a research team under the guidance of Yvonne Carter, Professor ofGeneral Practice at St Bartholomew's Hospital, London.  Copies of the report can beviewed at the Helios Medical Centre.
Helios Medical Centre presently has no vacancies listed in our database.