Employer heading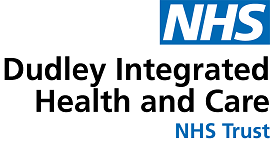 Address

Dudley Integrated Health and Care NHS Trust
Brierley Hill Health and Social Care Centre
Venture Way
Brierley Hill
West Midlands
DY5 1RU

Telephone number

01384 465440

Website
Dudley Integrated Health and Care NHS Trust is the first of its kind in the country; integrating primary care across Dudley with community physical and mental health services.  This organisation will have responsibility for the health and wellbeing of the whole population of Dudley, working to an outcomes based contract to delivery its revolutionary services.
Dudley Integrated Care Provider - A Primary Care Perspective
Dudley is a borough covering approximately 35 square miles, with 25% green space, at the southern end of the 'Black Country' an area famed for its heavy industry.
Within Dudley, we have 43 General Practices, with a long history of collaboration and innovation. They are a key component of Dudley Integrated Health and Care NHS Trust (DIHC), having actively engaged in the development of our Integrated Care Teams (ICTs). These are teams from many professional backgrounds working to wrap care around our population. All our practices are committed to our motto 'Community where possible, hospital when necessary.'
Our Practices are grouped into Six Primary Care Networks (PCNs), based around historical townships and neighbourhoods. These are the core for our organisation. We believe that the combination of DIHC with its community focus and the PCNs supporting the development and sustainability of General Practice is unique in healthcare locally and will ensure we have a fantastic opportunity to deliver high quality care and engage with our population to help them to improve their healthy life expectancy. We will provide an intelligent environment that will ensure healthcare is available when needed, however clear direction/signposting to other solutions and support when as is often the case these are more appropriate
The Board of DIHC has two local GPs as Associate Non-Executive Directors, and our organisation will ensure that the clinical voice is always heard in our Committees.
This provides a secure foundation for our colleagues who work in all facets of community care, and will allow us to make exciting changes for the future of the population of Dudley.
Anyone that wishes to apply for a role within DIHC and may have a disability that makes our application process difficult, can contact us for support.  Please email our People Team at [email protected] if you need any advice or support in your application.
List jobs with Dudley Integrated Health and Care NHS Trust in Nursing and Midwifery