Employer heading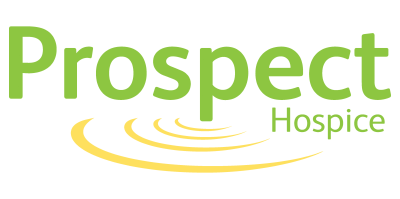 Address

Moormead Road
Wroughton
Wiltshire
SN4 9BY

Website
Our aim is to provide excellent, personalised and compassionate care for everyone in our community who is affected by a life-limiting illness. We work in close partnership with other organisations – and specifically with local health and social care professionals – to ensure that anyone can access the best possible care whenever and wherever they need it.
Prospect Hospice provides a broad range of services to thousands of patients, carers and family members every year. Our team of nurses, doctors and therapists support patients at the hospice in Wroughton, at the Wellbeing Centre in Marlborough, in their own homes and care homes. Carers and family members can also access a range of free support services.
Through our outreach work – talking to businesses, schools, GP surgeries and community groups – we raise awareness about life-limiting illness and end-of-life care, and encourage conversations about death and dying. We aim to break down any barriers that might stop people from accessing our services.
Prospect Hospice is a charity, funded primarily by our local community. Each year it costs several million pounds to provide the care that our patients and their families depend on. Less than a third of our funding comes from statutory organisations like the NHS – the rest we raise ourselves. If you'd like to help, please read about the many ways in which you can support us.
If you'd like more information about hospices in general, and Prospect Hospice in particular, please visit our frequently asked questions
Prospect Hospice presently has no vacancies listed in our database.