Employer heading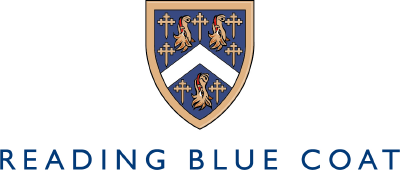 Address

Reading Blue Coat School
Holme Park, Sonning-on-Thames
Reading
RG4 6SU

Website
About Reading Blue Coat School

Reading Blue Coat is a leading independent day school of 827 pupils; 725 boys aged 11 – 18 and a further 102 girls in the co-educational sixth form which has over 300 pupils.

The School was founded in 1646 by Richard Aldworth, a Master of The Skinners' Company, and a Governor of Christ's Hospital. The School was established near St Mary's Minster Church in Reading and was originally known by its historic name of Aldworth's Hospital. In 1947, Reading Blue Coat School moved to the magnificent estate of Holme Park in the Berkshire village of Sonning, where it remains today.

The ethos of the School derives from its Christian foundation and traditions, fostering care and concern within the community and enabling all pupils to develop their full potential. The School aims to provide a stimulating and friendly atmosphere in which each pupil can realise his or her full intellectual, physical, and creative potential. Pupils are encouraged to be self-reliant and adaptable, and the School intends that they will learn the basis of good citizenship, founded on honesty, fairness and understanding of the needs of others. The curriculum provides a balanced blend of academic and non-academic activities that combine to meet these objectives.

The most recent full ISI Inspection was in November 2019 from which we achieved the highest rating possible in all categories of the inspection.

The School employs in excess of 170 salaried staff, of whom about 50% are academic. Reflecting the character of our co-educational sixth form, nearly half of our academic staff are female.

FACILITIES

Reading Blue Coat is located four miles from the centre of Reading, in the Thames-side village of Sonning. It is also three miles from Twyford, which will be located on Crossrail, with fast train service across London. Set in 46 acres of land for pupils to enjoy, the facilities are very well maintained, and the School continues to invest in the site to add to an impressive infrastructure of buildings.

Planning permission has been obtained for a new Performing Arts Centre.

ACADEMIC LIFE

The academic curriculum at Reading Blue Coat is based on the principle that all pupils should experience a broad and balanced range of basic subjects and skills. From Year 9 onwards, this range is gradually modified, by elements of choice, enabling both the interests and aptitudes of individual pupils to be reflected. Most lessons are taught initially in classes of mixed ability, although setting occurs in Mathematics in Year 7, in Languages in Year 8, and Science in Year 9. Geology is also a thriving subject, with a new Geology and Psychology Centre supporting the increased levels of interest. In Year 11, all pupils take qualifications in English, Maths and Science (all IGCSE) and a Modern Foreign Language. They also take three GCSEs from a broad range of eleven subjects. All pupils take a GCSE in Religious Studies (full course) in Year 10.

In the Sixth Form pupils can choose from a range of 24 subjects, including subjects most will not have studied before, such as Economics, Politics and Psychology. Enrichment opportunities in the Sixth Form include the Extended Project Qualification (EPQ), and a weekly schedule of visiting speakers. Reading Blue Coat always seeks to stretch and challenge pupils and the School's Learning Support Department ensures that pupils with specific learning needs are supported effectively. The School's Learning Research Group ensures a sustained focus on developing teachers and pedagogical enrichment.

2021 academic results were impressive; the A Level results were amongst Blue Coat's best with 88.9% achieving A*- B and at GCSE 84.4 % gaining A*- A (i.e., Grades 9 to 7).

The majority of Year 13 leavers proceed to degree courses at universities of which approximately 70% go to the Russell Group of universities. Each year 80% of our students attain places at their first choice university, whilst others are successful in securing future learning opportunities in their chosen career.

PASTORAL

Pastoral care, focused on the individual, is at the heart of the School. Reading Blue Coat's pastoral structure is based around the tutorial system, within the framework of the house system. From September 2021, we will increase our houses from four to six: Aldworth, Hall, Malthus, Rich, Norwood and West.

All pupils are part of a tutor group that is overseen by a member of staff who is responsible for their well-being and for personally overseeing the development of their character and intellectual curiosity. At the heart of the School are the values of aspiration, courage, compassion, integrity and service and all activities seek to re-enforce these. The house system enables pupils to take part in activities that foster the development of these ideals through a variety of opportunities that include music, sport, drama, and public speaking.

SPORT

Reading Blue Coat has an enviable reputation, both locally and nationally, for the high quality of its sporting teams. Sport plays a key role in developing every pupil's potential whist embodying the principles of Respect, Belief, Commitment and Sportsmanship (teamRBCS). Sports are coached to a very high level while providing for, and encouraging those, for whom participation rather than excellence is important.

Major sports are athletics, cricket, football, netball, hockey, rowing, and rugby. The School competes well at local, regional, and even national level. Other sports include climbing, cross country, golf, tennis, swimming, and touch rugby.

Although the emphasis is very much on participation, the School also has much success and currently holds several county titles in hockey, rugby, football, netball, and cricket. We have recent national competition winners in rowing and cross country running, and cricketers, rugby players and netballers who have been selected to international age group teams and gone on to play professionally.

DRAMA AND THE ARTS

Reading Blue Coat has a reputation for drama performances of the highest quality, with an extensive programme of performances throughout the year. The main expressions of artistic undertakings at the School are music, drama, public speaking, and painting. Pupils' endeavours in the arts are highly successful and widely acclaimed, including internationally. Music is at the heart of the School; all boys are auditioned for the choir and many learn a musical instrument. The breadth and depth of musical and dramatic talent at the School is evident in the wide range of plays, concerts, "Swing into Summertime" (an outdoor festival of the arts), and other eclectic events that take place throughout the year.

CO-CURRICULAR

Co-curricular activities are designed to enable pupils to develop practical and social skills such as leadership, enterprise, and communication. As part of the extensive co-curricular programme, Reading Blue Coat offers a number of exciting options from which pupils can choose for their weekly activities session. Activities offered include Combined Cadet Force (all services), Duke of Edinburgh Award Scheme, Young Enterprise, Film Club, Archery, Scuba Diving, Creative Writing and Journalism.

COMMUNITY

Reading Blue Coat pupils are encouraged to be aware of their place in the wider world and to show consideration for all those with whom they come into contact. These principles are based on the ideas handed down by Richard Aldworth who founded the School in 1646.

In recent years the School has greatly enhanced its links with the wider community under what is now called the Aldworth Partnership, an umbrella term for all that might traditionally be considered 'public benefit'. One example is the Sports Leaders programme, through which pupils go into primary schools in Sonning, Caversham and Maidenhead to coach a number of sports.

Reading Blue Coat's Primary Schools Placement programme also gives pupils the opportunity to assist with tuition in Maths, English, and languages in local primary schools. Through the Community Service programme, pupils also help out in residential care homes and assist in local charity shops, while an environmental group undertakes projects in and around Sonning.

Internationally, Reading Blue Coat has a partnership with Ankwanda School in Ghana, which our pupils visit biennially and have helped to build a number of buildings. We also have a strong relationship with the charity Brass for Africa, and our pupils support their work amongst disadvantaged children and young people in Uganda through music. As the Aldworth Partnership continues to grow, the long term aim is that all Blue Coat pupils have the opportunity to be involved in transformative service projects in the local and wider community at some point in their school career.

Further information is available on the School's website at www.rbcs.org.uk

See also The Good School Guide

https://www.goodschoolsguide.co.uk/schools/102976/reading-blue-coat-school

and Muddy Stilettos Schools Review Guide

https://berkshire.muddystilettos.co.uk/kids-2/school-reviews-kids-fashion-2/reading-blue-coats-sonning/,
Reading Blue Coat School presently has no vacancies listed in our database.