Employer heading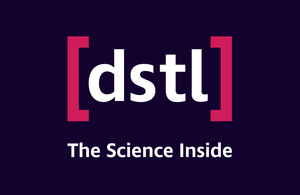 Address

Dstl Portsdown
West Portsdown
Hill Road
Fareham
PO17 6AD
A proven national asset, Dstl is an executive agency of the Ministry of Defence (MOD) providing world class expertise and delivering cutting-edge science and technology for the benefit of the nation and allies.
Who we are
Dstl is one of the principal government organisations dedicated to science and technology in the defence and security field.
Dstl supplies specialist services to MOD and wider government, working collaboratively with external partners in industry and academia worldwide, providing expert research, specialist advice and invaluable operational support.
We are innovative, collaborative and impactful.
Our responsibilities
Our responsibilities include:
supplying sensitive and specialist science and technology services for MOD and wider government
providing and facilitating expert advice, analysis and assurance on defence procurement
leading on the MOD's science and technology programme
understanding risks and opportunities through horizon-scanning
acting as a trusted interface between MOD, wider government, the private sector and academia to provide science and technology support to military operations by the UK and her allies
championing and developing science and technology skills across MOD
international work such as coordinating the UK's involvement in NATO science and technology activity
Find out more about Dstl's work and facilities, our programmes and projects for 2022 and beyond and our divisions.
Defence, Science, Technology Laboratories (DSTL) presently has no vacancies listed in our database.