Employer heading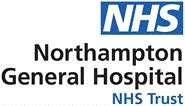 Address

Cliftonville
Northampton
Northamptonshire
NN1 5BD

Telephone number

01604 634700
We provide a full range of acute clinical services from Northampton General Hospital and Danetre Hospital in Daventry. We are a designated cancer centre and have recently invested in a number of additional specialist services, including in-patient renal services and interventional cardiology. All elective inpatients and emergency admissions are screened for MRSA. As part of our work to improve clinical outcomes we are taking part in a national patient safety programme and have invested in systems to capture patients views on the service we provide. We understand that sometimes a small change can make a big difference for patients. 

Our whole focus is on improving the quality of care given to our patients. We see quality as encompassing the following elements: 
Clinically effective services 
Safe services 
The best possible experience for patients 

We also believe in involving others in what we do and celebrating success.
List jobs with Northampton General Hospital NHS Trust in Nursing and Midwifery