Employer heading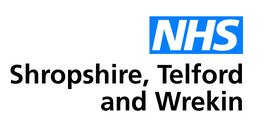 Address

NHS Shropshire, Telford and Wrekin Integrated Care Board
Halesfield 6
Telford
Shropshire
TF7 4QQ

Telephone number

01743 277500

Website
Shropshire, Telford & Wrekin Integrated Care System brings together health and social care organisations across the county. 
We are a partnership of NHS and local government organisations, alongside independent and voluntary sector groups, working closely to transform health and care services to deliver world class care which meet current and future needs of our rural and urban populations.
What we what to achieve:
Together as one, we want to transform the health and care across Shropshire, Telford & Wrekin by:
Providing a greater emphasis on prevention and self-care
Helping people to stay at home with the right support with fewer people needing to go into hospital
Giving people better health information and making sure everyone gets the same high quality care
Utilising developing technologies to fuel innovation, supporting people to stay independent and manage their conditions
Attracting, developing and retaining world class staff
Involving and engaging our staff, local partners, carers, the voluntary sector and residents in the planning and shaping of future services
Developing an environmentally friendly health and care system
NHS Shropshire, Telford and Wrekin Integrated Care Board presently has no vacancies listed in our database.