Employer heading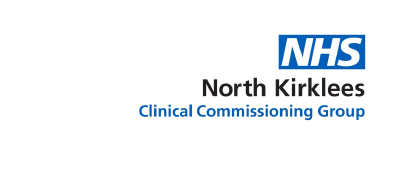 Address

4th Floor Empire House
Wakefield Road
Dewsbury
West yorkshire
WF12 8DJ

Telephone number

0114 3054131

Website
North Kirklees CCG is a consortium (membership group) of 31 General Practices located within the West Yorkshire district of North Kirklees, covering an area ranging from Cleckheaton in the west up to Birkenshaw in the North of the patch, and reaches to Thornhill Edge in the South East and Upper Hopton to the South West of Mirfield. North Kirklees CCG commissions healthcare services on behalf of the patients it serves, a population size of 190,244 people.

NHS North Kirklees CCG believes that designing, commissioning and delivering health services which meet local need is the key to modernising NHS services and improving patients' experiences of health care. 

Our vision is to enable the people of North Kirklees live longer, healthier and happier lives. 

We believe we have already made good progress in defining the kind of organisation we want to be and in establishing our identity and voice, but we also recognise that there is still much to do to take our members, staff and stakeholders on the journey with us.
In our organisation, how we do our jobs is as important as what we do. In support of this, we have a framework for positive behaviours, which was developed with our staff, and is at the heart of how we work. We would encourage all candidates to read the framework, and welcome applications from people who identify with and can demonstrate, the behaviours that we describe.    
NHS North Kirklees CCG presently has no vacancies listed in our database.