Employer heading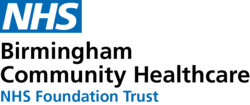 Bank Healthcare Assistant Level 2
Bank Level 2
Job overview
Are you an Experienced Level 2 Health Care Assistant* ??
Have you hands on clinical experience within an inpatient environment ??
Are you already trained in Manual Handling and Basic Life Support ??
Are you passionate about care and looking for flexible working with weekly pay and NHS pension scheme membership??
Do you want the opportunity to work in a large, diverse organisation that promotes values of being Caring, Open, Respectful, Responsible and Inclusive??
Birmingham Community Healthcare NHS Foundation Trust (BCHC) are seeking to recruit Level 2 Experienced Bank Healthcare Assistants for flexible working opportunities within Birmingham via Temporary Staffing 
£12.20 per hour plus enhancements for unsociable hours
These are required to cover shifts at Moseley Hall Hospital , West Heath Hospital and Intermediate Care Centres , 24 hours 7 days per week
This role would be suitable for student nurses; if you are a student nurse please ensure you add your university as most recent employer and demonstrate a minimum of 1 clinical placement within the area you are applying for
*This advert is only open to applicants who have had significant experience within an inpatient environment
Main duties of the job
You will be working with a variety of disciplines within the multidisciplinary team to achieve the best outcomes for patients to ensure their independence and wellbeing. You will work under the supervision and guidance of a registered nurse.
To assist the patients with their individual activities of daily living as required. This will include washing, dressing, bathing, oral hygiene, food and nutrition, toileting, nail care, grooming, safety and maintaining an environment conducive to sleep.
To contribute to the moving and handling of patients to maximize their physical comfort and to enhance their rehabilitation and independence
To ensure that all visitors to the ward are approached in a helpful and welcoming manner and referred to the most appropriate person to answer their query.
To respect the diverse cultural, ethnic and religious preferences of patients, to promote equality in care and service delivery.
Working for our organisation
BCHC provide high quality community and specialist services within Birmingham and the West Midlands. We deliver over 100 clinical services, out in people's homes and in over 200 healthcare settings for adults, children, people with learning disabilities, those with rehabilitation needs and also dental services. One of our key objectives is to be 'a great place to work' enabling everyone within the organisation to be the best that they can be. 
IMPORTANT
Please ensure you check your Trac account regularly as this is how we will communicate with you during the shortlisting and selection process.
Also ensure all sections of the application form are completed fully; particularly that you provide full details of all referees including business email address, telephone contact details and postal address.
Detailed job description and main responsibilities
For further information on the role, please see the attached assignment brief
Visit our website https://www.bhamcommunity.nhs.uk/ for further details about Birmingham Community Healthcare including our Trust values which are :-
Caring
Open
Respectful
Responsible
Inclusive. 
We look forward to receiving your application!
Person specification
Qualifications / Training
Essential criteria
Qualifications / Training
Essential- must score
Essential criteria
Without justifiable acknowledgement, no gaps in employment and/or no period of time not in healthcare over 18 months
Applicant requirements
This post is subject to the Rehabilitation of Offenders Act 1974 (Exceptions) Order 1975 (Amendment) (England and Wales) Order 2020 and it will be necessary for a submission for Disclosure to be made to the Disclosure and Barring Service.
Apply online now
Further details / informal visits contact
Name

Ruth Goldingay

Job title

Temporary Staffing Clinical Manager

Email address
List jobs with Birmingham Community Healthcare NHS Foundation Trust in Nursing and Midwifery