Employer heading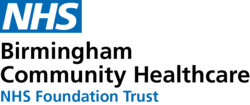 Bank Healthcare Assistant Level 3 (Children's Specialist Nursing)
Bank Level 3
Job overview
The World doesn't need Superheroes, it needs Incredible People!

Are you a Children's Bank Health Care Assistant with  

experience of working within a community setting?

£12.06 per hour plus enhancements for unsociable hour
If you have the  clinical and communication skills to support Birmingham Community Healthcare NHS Foundation Trust (BCHC) in providing 'Safe High-Quality Care' we would like to welcome you to our Temporary Staffing Trust Bank as part of our Children's Specialist Nursing Service
BCHC are looking for experienced Bank Health Care Assistants to work within a community setting providing care to children in homes and at school. This is to assist in the prevention of inappropriate hospital admissions, the facilitation of hospital discharge and the provision of home-based treatment
The role involves working as part of a Community Multidisciplinary Team to implement Programmes of Care, as planned by Registered Nurses and HCAs. You will assist to monitor and provide treatment, care , ensuring that relevant activity data is input.
The  Specialist Nursing Service works over 7 days within shift patterns covering 24/7
You decide where you would like to work and then choose from the available shifts to suit your individual needs
Main duties of the job
You will perform a range of community care procedures and clinical observations of care e.g. blood pressure monitoring, catheter care, urinalysis, measure and fitting of equipment accurately etc. and observe, monitor, document and report any changes in the patient's condition to a senior member of the team by using your own judgement and initiative skills.
Our Health Care Assistants facilitate the continuity of patient care by working in partnership with the wider health and social care economy.
You will have access to a registered professional for support and participate in courses with in-house training to develop competencies associated with role
Working for our organisation
BCHC provide high quality community and specialist services within Birmingham and the West Midlands. We deliver over 100 clinical services, out in people's homes and in over 200 healthcare settings for adults, children, people with learning disabilities, those with rehabilitation needs and also dental services. One of our key objectives is to be 'a great place to work' enabling everyone within the organisation to be the best that they can be. 
IMPORTANT
Please ensure you check your Trac account regularly as this is how we will communicate with you during the shortlisting and selection process.
Also ensure all sections of the application form are completed fully; particularly that you provide full details of all referees including business email address, telephone contact details and postal address.
Detailed job description and main responsibilities
For further information on the role, please see the attached assignment brief
Visit our website https://www.bhamcommunity.nhs.uk/ for further details about Birmingham Community Healthcare including our Trust values which are :-
Caring
Open
Respectful
Responsible
Inclusive. 
We look forward to receiving your application!
Person specification
Qualifications / Training
Essential criteria
Qualifications / Training
Essential- must score
Essential criteria
Without justifiable acknowledgement, no gaps in employment and/or no period of time not in healthcare over 18 months
Applicant requirements
This post is subject to the Rehabilitation of Offenders Act 1974 (Exceptions) Order 1975 (Amendment) (England and Wales) Order 2020 and it will be necessary for a submission for Disclosure to be made to the Disclosure and Barring Service.
Apply online now
Further details / informal visits contact
Name

Ruth Goldingay

Job title

Temporary Staffing Clinical Manager

Email address
List jobs with Birmingham Community Healthcare NHS Foundation Trust in Nursing and Midwifery