Employer heading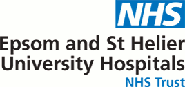 Junior Sister/Ward Manager - Endoscopy Band 6
Band 6
As an NHS Trust we strongly encourage and support vaccination uptake as this remains the best line of defence against COVID19.
At Epsom and St Helier Hospitals, above all we value respect.  We put respect at the heart of all we do, by living up to our shared behaviours of kindness, professionalism, positivity and teamwork.  This enables us to provide great patient care and make ESTH a great place to work.  When you sign up to work with us, you sign up to this and we welcome applicants who share our values
Job overview
To act as clinical expert and effectively lead, co-ordinate and manage a team of staff for a span of duty.  To support the Matron in the management, planning and development of the nursing service for the Endoscopy Unit.  To ensure the provision of high standards of holistic care for the group of patients within their sphere of responsibility.
Professional Leadership and Clinical Expertise
Daily Operational Management
Education & Research
Clinical Governance
Main duties of the job
Looking for a Band 6  Ward Manager/Sisters Post in a challenging nursing specialty? 
Full time 37.5 hours per week - fixed term for 6 months

The Endoscopy Unit at St Helier needs you!

Across sites, we provide a full range of diagnostic and therapeutic procedures for 16,000 patients per year. The service is usually provided Monday to Friday although some work on Saturdays will be required as part of your normal working week. This will be a great opportunity for an enthusiastic, highly skilled and experienced Endoscopy nurse who wishes to be part of this growing specialty.

This post requires the candidates to have extensive Endoscopy experience. They must hold either the ENB 906 or Endoscopy and related procedure course or equivalent experience, hold a teaching and accessing qualification or mentorship and be able to insert cannulas and give IV's. They must be willing to undertake instruction on insertion of gastrostomy tubes and be able to lead a team.
Working for our organisation
Epsom and St Helier University Hospitals NHS Trust provides a range of medical services to approximately 490,000 people living across southwest London and northeast Surrey. In addition, we provide more specialist services, in particular renal and neonatal intensive care, to a wider area, covering parts of Sussex and Hampshire.
We serve an area that is rich in diversity, with a mix of urban and rural areas, and differing levels of quality of life. We cover some of the most prosperous postcodes in the country, as well as some poorer areas. Together with our colleagues at NHS Surrey and NHS Sutton and Merton, we work to make sure that we deliver the best possible care to the communities we serve.
The Trust employs approximately 5,000 staff across its hospitals and is supported by over 500 volunteers.
Detailed job description and main responsibilities
 Please see the attached supporting documents Job Description and Person Specification which contain more information about the role 
Person specification
Qualifications
Desirable criteria
Mentorship or equivalent qualification
BSc healthcare related
Advanced Communication Skills training
Endoscopy Course
Decontamination Training
Experience
Essential criteria
Relevant recent experience
Knowledge
Essential criteria
In depth knowledge of current practice
Holistic patient assessment
Clinical supervision
Clinical governance
Research / clinical audit
Desirable criteria
Budgetary awareness
Quality Improvement
Skills
Essential criteria
Multidisciplinary team leadership
Teaching staff and patients
Computer skills
Desirable criteria
Set and maintain standards/protocols of care
Development of pathways
Applicant requirements
You must have appropriate UK professional registration.
This post is subject to the Rehabilitation of Offenders Act 1974 (Exceptions) Order 1975 (Amendment) (England and Wales) Order 2020 and it will be necessary for a submission for Disclosure to be made to the Disclosure and Barring Service.
Apply online now
Further details / informal visits contact
Name

Joy Stillman

Job title

matron

Email address

Telephone number

0208 296 2701

Additional information

Lilith Devera  Endoscopy unit Senior Sister 0208 296  2702
List jobs with Epsom and St Helier University Hospitals NHS Trust in Nursing and Midwifery