Employer heading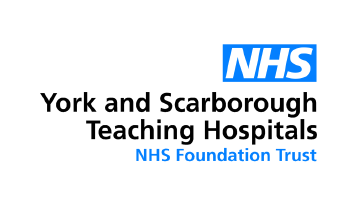 Registered & University Graduate Nursing Opportunities at Scarborough
Band 5
Please note that contact with applicants will usually be by email, and so please check all of your mail folders regularly (unfortunately some providers filter our messages into junk mail folders).
Our Values
 We are KIND
 We are OPEN
 We pursue EXCELLENCE
We are looking for applications from people who share our values to help make us a valued and trusted partner within our care system, that delivers safe effective care to our local population.
Did you know that we offer a generous relocation package – please read the attached document for more details. If you would like to discuss a potential relocation package, please speak to the recruiting department/manager.
People for Patients. Our People, our Patients, our Priority
Job overview
Small location, big opportunities to grow...
We welcome applications from Registered Nurses and Pre-registered Nurses 
Would you like to work in a Trust that is passionate about providing the best possible patient centred care? If so, then this could be the role for you.
Why choose York and Scarborough Teaching Hospitals NHS Foundation Trust?
As a Trust we continually invest in growing and developing our staff, while supporting them to provide the best possible care to our patients. Our Nurses make a genuine difference to patients' lives, so as a Registered Nurse joining our Trust, we offer you continuous support to help your development while you help to make a difference to our patients.
What wards are we looking to recruit to?
We currently have a range of exciting opportunities across many of our general nursing areas including medical and surgical. We will always endeavour to offer you a role in your preferred area, so simply submit your application telling us your top three choices.
Main duties of the job
Maintain a high standard of patient focused care in accordance with York and Scarborough Teaching Hospitals NHS Trust policies and procedures
Maintain a safe and clean working environment
Provide assessment, planning, implementation and evaluation of nursing care for patients, ensuring accurate written records are kept.
Communicate with patients and carers to ensure they have access to appropriate information.
Promote and maintain positive relationships between all staff involved in the care of the patient
Act in accordance with the Nursing and Midwifery Council Code of Conduct
Undertake duties on different wards/departments as and when required by service demands
Demonstrate personal responsibility for compliance with infection control policies and procedures
Education and Training
This description indicates the main functions and responsibilities of the post. It is not intended to be a complete list. It will be amended as necessary in the event of future changes.
Working for our organisation
York and Scarborough Teaching Hospitals NHS Foundation Trust is situated in a fantastic part of the country that is home to two national parks, a beautiful coastline, and the city of York - consistently voted one of the best places to live in the UK.  We provide a comprehensive range of acute hospital and specialist healthcare services for approximately 800,000 people living in and around York, North Yorkshire, North East Yorkshire and Ryedale - an area covering 3,400 square miles.
Our annual turnover is approaching £0.5bn.  We manage eight hospital sites and have a workforce of around 10,000 staff working across our hospitals and in the community.
Detailed job description and main responsibilities
For more information please see the job description attached
The NHS Staff Council has accepted the pay offer made by the government for Agenda for Change staff in England, which you will see is reflected on the salary for this role. The new salary rates for this year (2023/24) will take effect from 1 April 2023. Eligible staff can expect to receive the additional 2022/23 payment and the new 2023/24 pay rates (including back pay to 1 April) as part of their pay in June.
Our benefits
We offer a range of benefits to support our staff including:
Access to the NHS Pension Scheme, providing generous benefits upon retirement, as well as a lump sum and pension for dependants
27 days holiday rising to 33 days (depending on NHS Trust service)
A variety of different types of paid and unpaid leave covering emergency and planned leave
Confidential advice and support on personal, work, family and relationship issues, 24/7, from our Employee Assistance Programme
NHS Car Lease scheme and Cycle to Work scheme
An extensive range of learning and development opportunities
Discounts on restaurants, getaways, shopping, motoring, cinema and finance through a of providers.
Refer a Friend As an employee of the Trust you could receive a £250 payment if you refer a nurse to us who subsequently takes up employment in our Trust (paid after the new starter completes 4-months in post).
For further information on the fantastic range of benefits we offer please visit the Trust's dedicated Staff Benefits pages.
What we can offer you as a University Nursing Graduate
NMC Registration fee We will pay your admission fee for entry onto the NMC register.
Refer a Friend As an employee of the Trust you could receive a £250 payment if you refer a nurse to us who subsequently takes up employment in our Trust (paid after the new starter completes 4-months in post).
We are proud to offer our Multi-Professional Preceptorship Programme to all newly registered practitioners. This is a wonderful opportunity to welcome you into your new teams and our Trust, providing you with support and guidance as you develop in confidence and competence  whilst transitioning from student to autonomous professional.
Preceptorship lasts 12 months and you will be assigned a preceptee who will support coach, mentor and guide you through regular meetings, along side a programme of structured learning
For more information please see the documents attached or contact the Preceptorship team yhs-tr.preceptorship.nhs.net
If you're interested in working at our York Hospital please apply via the  vacancy 419-NURSE-YDH23
What happens after I apply?
After submitting your application form you will receive a phone call from the Recruitment Team.  This is a withheld number so please do pick up. We will discuss your ward preferences and the next steps regarding arranging an interview. All Nurses are offered a guaranteed interview at the Trust.
We look forward to receiving your application!
Working for the Trust
Across our organisation, people are guided by values that were co-developed with staff: we are kind; we are open; and we pursue excellence.
Our values play into our ambition to develop a more diverse workforce, truly representative of our communities.  We welcome applications from everyone, while working with our Staff Networks - including our Race Equality, LGBTQ+, Disability and Carers Networks - to increase the number of applications we receive from different backgrounds.  If there is anything we can do to make our application process more accessible to you, please contact [email protected].
As part of seeking to become more inclusive, we will consider requests for flexible working from the start of your employment.  It may not be suitable for every role, but we will try and be supportive where we can.  We would encourage you to speak to the recruiting manager named within this advert to discuss any requirements you may have.
Armed Forces Friendly Employer
We are holders of the Gold Award from the Defence Employer Recognition Scheme, which is helping actively promote SaBRE - Supporting Britain's Reservists and Employers.  This means that we have made a statement of intent to support all Defence personnel, including with applications for employment.
COVID-19 Vaccination Requirements
Our Trust continues to strongly encourage our staff to be vaccinated against COVID19, this remains our best defence to protect our patients, ourselves and everyone else.
Person specification
Training
Essential criteria
Willing to undertake training as necessary
Applicant requirements
You must have appropriate UK professional registration.
This post is subject to the Rehabilitation of Offenders Act 1974 (Exceptions) Order 1975 (Amendment) (England and Wales) Order 2020 and it will be necessary for a submission for Disclosure to be made to the Disclosure and Barring Service.
Apply online now
Further details / informal visits contact
Name

Recruitment Team

Job title

Recruitment Team

Email address
List jobs with York and Scarborough Teaching Hospitals NHS Foundation Trust in Nursing and Midwifery