Employer heading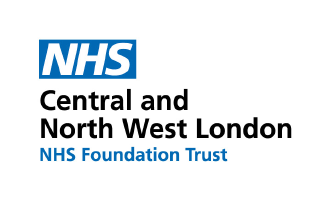 Non Medical Prescriber (Senior Clinical Nurse Specialist)
NHS AfC: Band 7
Job overview
An exciting opportunity has arisen for a Non-Medical Prescriber (Senior Clinical Nurse Specialist) with an independent prescribing qualification (V300) to join us ARC in Milton Keynes.  This is a unique opportunity to be part of an innovative, integrated addiction service combining the elements of education, prevention, treatment and recovery within addiction treatment pathways.
The Addiction Recovery Community (ARC) is and NHS service working in partnership with We Are With You to help people in Milton Keynes break the cycle of addiction.  We support those with addiction to gambling and substances such as heroin, club drugs, other types of stimulants or long-term alcohol addiction. The service represents a strong holistic, partnership approach, bringing together of a variety of services under one roof to meet the complex needs of our service users.
You will be an experienced and qualified nurse with who wishes to gain in-depth experience of working with a range of drug and alcohol issues, willing to work with individuals with common mental health and substance use problems. You will possess the relevant skills and attributes to facilitate service user engagement in the service. You must have a strong commitment to partnership working, building networks and able to work sensitively within a culturally diverse environment.
Main duties of the job
We are looking for a Non-Medical Prescriber (NMP) who loves talking to people with different needs, is genuinely interested in helping them, and possesses a deep level of empathy, understanding and patience.
The post holder will have ability to work as an autonomous prescriber (with access to guidance and supervision where needed) to develop supportive care packages that are creative, flexible, and tailored to the needs of each individual.
You will work with individuals who experience multiple complex disadvantages, including homelessness, injecting drug use, unmet mental and physical health needs and current or historical offending.
You will work within a multi-disciplinary team as part of a collaborative partnership.
You will have a real opportunity to help shape service delivery and contribute to delivering clinically excellent services.
You will act as a senior staff member in the multi-disciplinary team taking responsibility for the delivery of high standards of nursing care to clients assessed according to their clinical needs and in accordance with up-to-date evidence-based practice and relevant Trust clinical protocol and policies.
You will ensure the delivery of the care and management of this client group is undertaken in compliance with the Care Quality Commission Standards for quality and safety.
Working for our organisation
We are passionate about delivering first-class patient-centred, safe and effective care, whether it is in a hospital setting, in a community clinic or in the patient's own home. Patients are at the heart of everything we do.
We're always looking to recruit outstanding people who will go the extra mile to support our patients, colleagues, teams and the Trust. With every new employee we're hoping to find our future leaders and we'll support our staff by providing opportunities to develop your career. We prioritise supporting prospective applicants to learn new skills in working with providing service users addictions support. We have ample opportunities to gain a greater understanding of essential skills underpinning clinical practice such as motivational interviewing techniques, relapse management and clinical specialist skills such venepuncture, ECG, dry blood spot testing and fibro scan training.
With a diverse culture and equally diverse range of opportunities across mental health, community services, addictions, eating disorders, learning disabilities and more – whatever stage of your career you're at, there's always a place for you at CNWL.
Detailed job description and main responsibilities
To work as a member of the multidisciplinary team in the management and treatment provision of the specialist service to people with problematic use of novel psychoactive substances with associated problem drink and drug use attending the service/unit, including harm minimisation approaches, motivational interviewing, relapse prevention, care planning, individual intervention, health assessments and education and detoxification programmes, pre and post test BBV's counselling and vaccination and group work
To assess continuously the psychological, emotional, social and rehabilitative needs of own clients/patients, taking into account the needs of family, local community and developing systematic plans for care and evaluation of treatment plans
To be able to assess and case manage clients who inject drugs, in particular assessing injection sites and be conversant with the precepts of harm minimisation
To provide case management and direct clinical care to a defined number of complex clients including clients dual diagnosed with mental health and physical health issues, concurrent with substance misuse problems, as agreed with the Service Manager. This includes assessment, care planning and providing specialist nursing care
To use agreed and established Outcome Monitoring Tools (TOP) and any other relevant quality measures
To contribute to the development, provision and review of care plans.
To manage the transfer of individuals between agencies and services.
To counsel individuals about their substance use and related behaviours, using motivational interviewing, relapse management and other evidence-based interventions
To provide clinical advice and support to other colleagues within the health care setting and to other agencies concerned with substance misuse
To be responsible for the safe and effective storage and administration of drugs, exercising responsibility for the custody and maintenance of statutory records of such drugs in accordance with the Trust Policies/Procedures on the supply and carriage of drugs in the community
To ensure full risk assessments and risk management is delivered effectively
To undertake dry blood spot testing for BBV and urinalysis when required
To screen clients at risk of, or affected by, blood borne diseases and to plan and agree service responses according to needs
To provide education and to assertively promote Hepatitis B vaccination for clients who are at risk of contracting the virus
To administer Hepatitis B vaccination in accordance with CNWL Medicine Policies and Protocols
To provide pre and post test discussion to clients screened for blood borne viruses in accordance with CNWL guidelines
To ensure the CNWL Hepatitis care plan is used for all clients
To actively promote attendance at the hepatology clinic for clients affected by liver disease
To collaborate with the individual Statutory, Non-Statutory teams, GPs, Primary Care Services, Virology, Chemical Pathology and Liver/ Gastroenterology Departments, and provide expert care without direct medical supervision, using clinical guidance documents and patient group directions as agreed by the Trust
To assist in the transfer of individuals between the service and Hepatology/Gastroenterology and other relevant agencies
To be familiar with the Trust and local Resuscitation, Infection Control and Needle Stick Injury Policies and Procedures
To attend mandatory yearly updates on CPR and Anaphylaxis training
To ensure an understanding and implementation of clinical governance
The post holder will work within CNWL's Child Protection Policy and in partnership within all agencies responsible for ensuring compliance with the local Safeguarding Children's  Board working practices
To prepare reports and attend client meetings such as professional net work meetings, Child Protection Case Conferences and Core Group meetings as required
To plan and agree service responses which meet the individual need and circumstances of clients at risk of, or affected by, substance misuse during pregnancy
To recognise the professional duty of care to protect where clients present a risk to themselves or others, and comply with statutory requirements regarding Safeguarding Children, Child Protection including the Children Act 1989 and Hidden Harm guidelines
To assess risk behaviours of clients, provide information and implications of any risks identified on health and social well being and work with clients to address and modify risk behaviours to promote positive changes.
Person specification
Qualification
Essential criteria
Registered Nurse/RMN/RN
V300 Prescribing qualification
Relevant post graduate qualification
Evidence of continuing personal development and post-registration training in the nursing care, assessment and treatment substance misuse clients.
Desirable criteria
Advanced assessment skills
Completed the Motivational Interviewing Training Module
Degree/ Masters in Drugs and Alcohol Studies or equivalent qualification
Experience
Essential criteria
Experience of teaching others and willingness to undertake Teaching and Assessing qualification within six months of commencing post.
Experience in undertaking Risk Assessments and Risk Management
Relevant post-registration experience
Substantial experience working in a drug and alcohol service
Experience of practising as an Independent Nurse Prescriber
Experience of providing line management in a team
Desirable criteria
Community Nursing Experience
Experience of working in and delivering services to injecting drug users.
Experienced and competent in the supply and administration of CNWL Trust Hepatitis Patient Group Directions
Experienced in the supply and administration of Hepatitis vaccines
Advanced assessment skills
Applicant requirements
You must have appropriate UK professional registration.
This post is subject to the Rehabilitation of Offenders Act 1974 (Exceptions) Order 1975 (Amendment) (England and Wales) Order 2020 and it will be necessary for a submission for Disclosure to be made to the Disclosure and Barring Service.
Apply online now
Further details / informal visits contact
Name

Emily Clare

Job title

Sector Manager

Email address

Additional information

Wendy Burke - Peripatetic Service Manager
List jobs with Central and North West London NHS Foundation Trust in Nursing and Midwifery